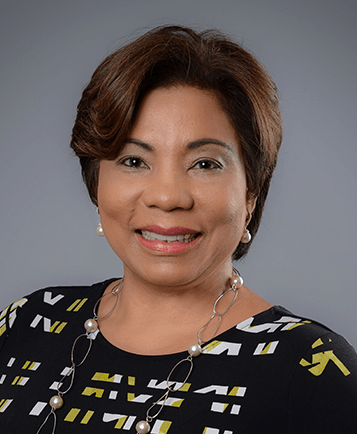 Marcia Woon Choy
CEO
A former career banker, Marcia Woon Choy founded MWC Associates Ltd., a consulting and training company, in 2007, and took up the post of CEO.  In 2010, she subsequently became the owner of the first franchise in Jamaica of ActionCOACH, the world's number one Business and Executive Coaching Firm headquartered in Las Vegas with franchises in over 65 countries globally.
After four years of outstanding performance of the ActionCOACH franchise, she bought the license to operate the ActionCOACH Jamaica Firm with exclusive rights to the Jamaican market.  Marcia is currently ranked in the top two per cent of ActionCOACH business coaches in the world and her firm, ActionCOACH, has been ranked in the Top 10 Business Coaching Firms in the World.
A powerful and persuasive presenter and motivational speaker, Marcia Woon Choy has inspired hundreds of business owners and their teams to achieve higher levels of excellence for both their businesses and for themselves. She has had the distinction of having five of her Jamaican clients win the prestigious ActionCOACH Business Excellence Forums (BEF) Awards for the Americas - CEO of the Year Award in 2014 and 2017; Female Entrepreneur of the Year Award in 2015; and Best Import/Export Company in 2018 and 2019, for achieving outstanding business results based on her coaching.  She also claimed for herself, a top coach award, the ActionMAN Award for 2015, and Engage & Grow US/Caribbean Best Coach and Firm 2018/2019 BEF.  Her firm has also won Global Awards for their GrowthCLUB planning workshop and twice for their ActionCLUB Group Coaching programme, and three times won the Regional BEF Coach Awards for the same ActionCLUB Group Coaching programme.  She also won the 2018 Global Inspirational Coach for Engage and Grow in its first Global Awards.
Marcia is a John Maxwell Team Speaker, Trainer and Coach, a Licensed Engage & Grow Group Activation Coach, and also a MasterCOACH for other coaches globally. She is also currently the Coach of Scotiabank Jamaica's Scotia Vision Achiever Programme.
Marcia holds a Bachelor of Science Degree in Zoology and Marine Ecology, Post–Graduate Diploma in Management Studies, and Executive Masters of Business Administration with Distinctions from the University of the West Indies.
A devoted family person and Christian, Marcia is purpose driven and a regular attendee of the Transformed Life Church.